MATERIALS WE USE
BAMBOO
Crafted from one of the world's fastest growing plants, CNC-milled bamboo provides our designs with a modern look that's rooted in a highly renewable and easy to maintain natural resource. Produced using a carbon positive process, bamboo has a higher compressive strength than wood and a tensile strength that rivals steel.
REWIND™ FABRIC
Our REWIND™ fabric is weaved from recycled materials to create a durable, high quality product. It is constructed from a distinctive blend of 30% reclaimed organic cotton, 30% reclaimed hemp and 40% recycled PET. You'll find REWIND™ fabric throughout our line, including everything from wraps on headphone and case housings, to stash bags and watch bands.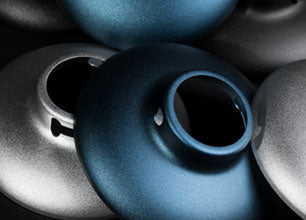 RECYCLABLE ALUMINUM
Utilizing recyclable aluminum, an efficiently reusable metal, significantly reduces the amount of the material entering waste stream. The aluminum recycling process has existed on a major scale—within communities and on an industrial-scale—for over 50 years, saving energy and massively reducing global mining. Recyclable aluminum can be found in our turntable platters, headphone housings and ear cups.
REGRIND™ SILICONE
Our REGRIND™ Silicone is a specially created material made by reclaiming and upcycling post-process and post-consumer waste. Protective covers, headband pads, ear cushions and watch brands—all of which are critical to our user's comfort—are all partially constructed from REGRIND™ Silicone.
RECYCLED PAPER
Recycled paper is composed out of material recovered from the waste stream. Using it reduces the overall demand for harvested wood and the amount of paper that reaches landfills. In our mission to support sustainability, we use recycled paper for our product packaging.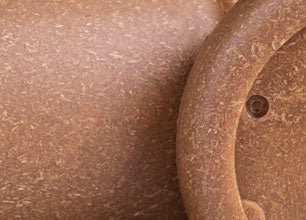 WOOD COMPOSITE
Constructed by combining wood derivatives and plastic fibers, wood composite results in a more durable product. The compositing process demands far less energy than the lumbering industry. Wood composite is prominently featured as a durable and attractive design component in our speaker casings.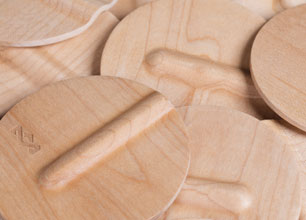 FSC™ CERTIFIED WOOD
FSC™ forests are managed with consideration towards the environment, guaranteeing that harvested trees will be replaced and regenerated naturally. Certified FSC™ forests have earned their reputation for environmental credibility, protection, healthy forestry, social engagement and the prevention of illegal forestation. That's why we use FSC™ certified wood for headphone casing and certain design elements.
STAINLESS STEEL
We use stainless steel for its minimal environmental impact and long-lasting durability. Not only does this material not readily corrode, rust or stain when exposed to water, it is eventually 100% recyclable. We use stainless steel on our headphone architecture and as joint fasteners.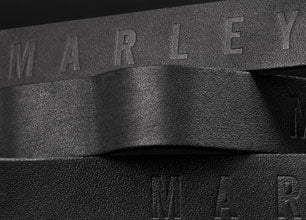 LEATHER
Leather is a durable natural material that is used as carrying straps for our speaker housings. Leather offers a warm, rich design detail and can biodegrade in a fraction of the time it takes other structural materials.
RECYCLED PLASTIC
Recycling plastic conserves natural resources, saves energy, reduces landfill space and decreases pollution in air and water sources, all while limiting the creation of non-biodegradable materials. We use recycled plastic in all speaker and headphone housings, as well as the packaging trays.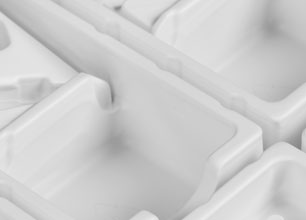 RECYCLED PET
Recycled PET is created by transforming plastic and can be of combined with other materials. Largely made from plastic bottles, this asset limits the growth of landfills and environmental damage to the earth's soil and waterways. Recycled PET is the largest component of our unique REWIND™ fabric, which is used on headphone and case housings, stash bags and watch bands.
ORGANIC CORK
Renewable, biodegradable and 100% natural, our organic cork is obtained through an environmentally friendly harvesting process that ensures the tree's continued life. This innovative and earth-friendly material is used not only as a design element, but throughout our production process.
RECYCLED METALS
Recyclable metals can transform products into a renewable resource in the years to come. Our dedication to using this material conserves natural elements, saves energy and contributes to cleaner manufacturing, which results in less mining waste and water usage. Recyclable metals are incorporated into our hardware through ear cups, buckles, sliders, watch casings and other embellishments.
NON-TOXIC SILICONE
Our ear gels are made from medical grade non-toxic silicone to help refute germs. We use non-implantable silicone for components that have direct contact with the skin. Silicone is a great material to use, as it can easily be regenerated into new forms and uses.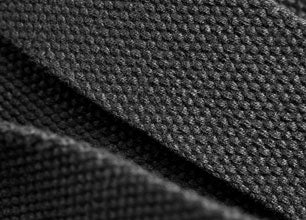 ORGANIC COTTON
Organic cotton is grown without chemical fertilizers, pesticides, and insecticides—all of which carry toxins that can harm the surrounding environment. Organic farming also requires significantly less water usage. We rely on organic cotton as a component of our REWIND™ Fabric, which is used for our soft goods and other fabric applications.